Bright young things: Live literature season returns to Cardiff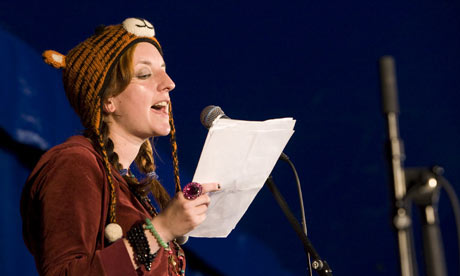 Midsummer and poets and authors find themselves in wellies, stood damp and shivering on stages, in flapping tents competing with the main stage band – and the wind – to be heard as we perform to crowds, large and small, at festivals across the UK.
September comes and the festivals thin out, returning to the warmer realms of indoors, and we too flood back to the towns and cities. A little shell-shocked and still wearing wellies, for this is Wales. We dry out. We prepare for book launches and book tours. At least, that is how it has panned out for me. After a summer of performing poems and stories at the likes of Hay Festival, Hay Poetry Jamboree, Glastonbury, and Green Man I am back to Terra Firma and gearing up for the new season.
New on the lit scene - Bright young things

Cardiff literature events
The ongoing Cardiff festival season