I had a splendid time at the Hay Festival this year. On my first trip up
we were celebrating Parthian's 21st birthday with a cabaret style evening
of readings, mini q&a sessions and an amazing birthday cake made by one of the fab Hay crew. Rich and I hosted and evening that featured readings from Tyler Keevil, Rachel Trezise, Sion Tomos Owen, Jemma L. King, Carly Holmes, Holly Muller, Dan Tyte, and Joao Morais, and an interview with Rarebit's illustrator John Abell. Here are a few photos...
Books, Books, Books: Including the first outing of new books Tonypandemonium by Rachel Trezise and The Undressed by Jemma L. King
Let Them Eat Cake
Autograph Corner
Deckchairs and Wine
Me + Hay Loot
The Parthian Dance Troupe?
With many thanks to
the Queen of Hay Street Style
Rebecca Pescod for taking these! We all had rather a lot of fun and we hope you did too...
Rebecca is Never Underdressed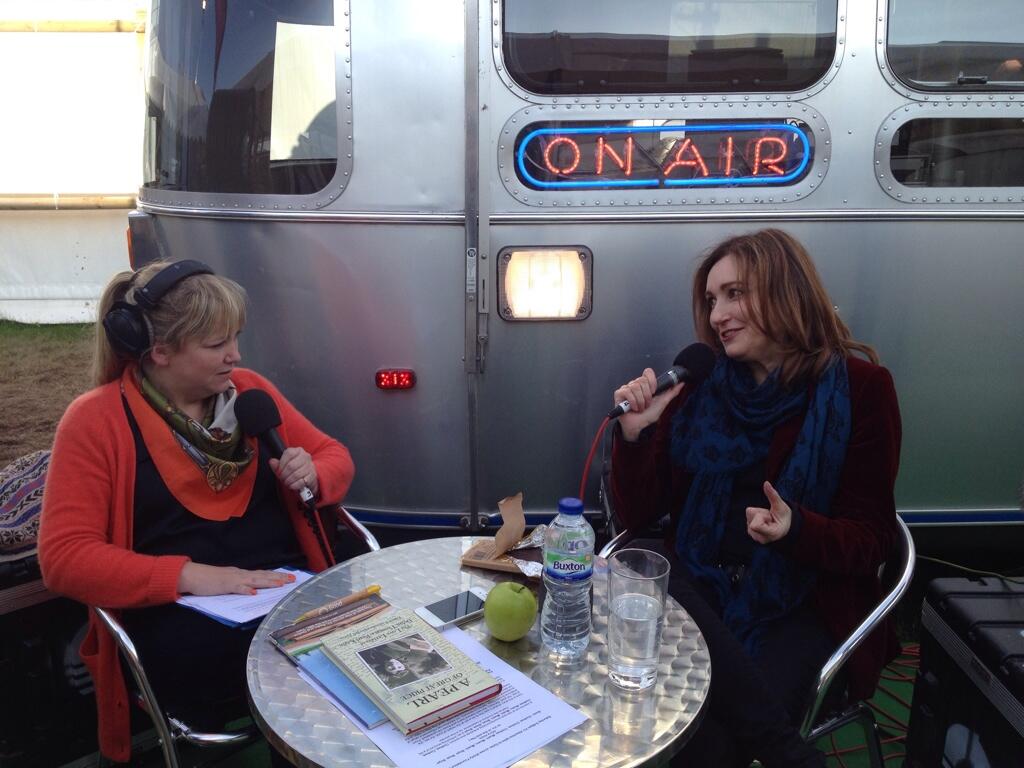 Bethan Elfyn (L) and Viv Albertine (R) on air on BBC Wales. I'm just out of shot.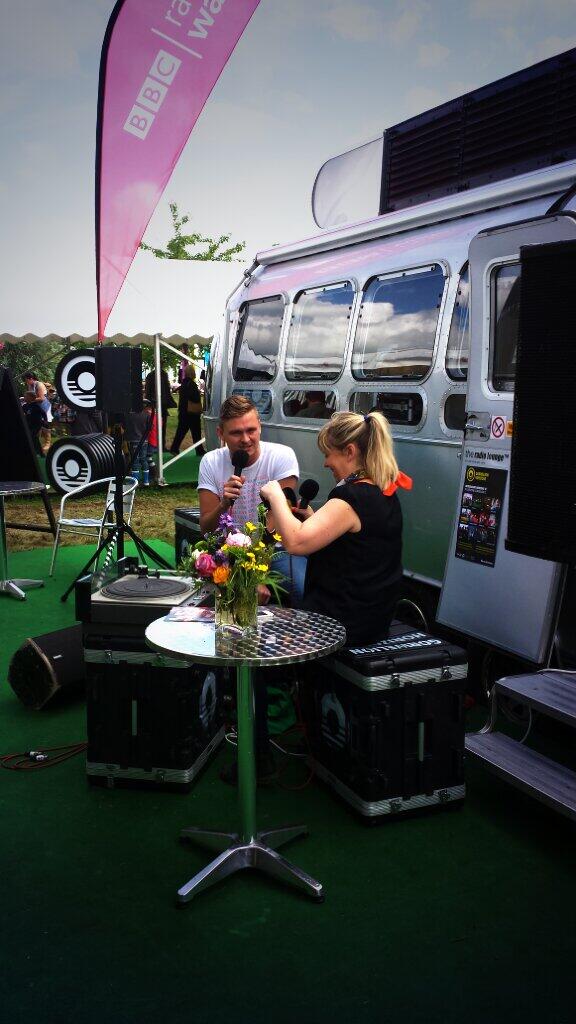 Dan Tyte was also on the show earlier in the week
Hay week also featured readings and interviews with John Harrison, Ifor Thomas, Dai Smith, Rachel Trezise, Jemma L. King, Jon Gower, and many more from
Parthian's 21 year history
. On the last Saturday of the festival I met some of my favourite writers including Lorrie Moore, Joshua Ferris, and Siri Hustvedt and they all signed my books. I also happened to pop by the BBC Radio Wales Hay Studio to have an on air chat with Bethan Elfyn at the same time as Viv Albertine, and
if you are quick enough you can listen again to me here
, I am about 43 minutes in, just after Viv Albertine and therefore a bit of a tripping-over-my-words fan girl, but there is some sense and the music that comes before makes it worth listening from the start, trust me.
That evening I attended the special Dylan Thomas event [416] with Rob Brydon, Tom Hollander, Cerys Matthews and Jonathan Pryce, and featuring Jeff Towns'
A Pearl of Great Price
.
The BBC have uploaded the session onto iPlayer, so you can watch it online now
.
It's called A Pearl of Great Price. It's on Amazon but ideally you'll buy it from a local bookshop run by lovely local people. Locally.
At Hay I read a letter from Dylan Thomas to a Pearl Kazin. Now I'm reading the book that collates them. It's great, will tweet a link...
Sunday was more of a pottering day of pub lunches, shop browsing and sitting in the sun but I did manage to see Rhian Elizabeth and Matthew Francis talking about unreliable narrators with Jon Gower, and rounded off the festival with a hilarious Bill Bailey, who made me laugh so much it hurt.
Next up:
Catch me on the
Sunbathing in Siberia Tour
with Michael Oliver-Semenov and
Parthian Books
. Weds 4th June, Mozart's, Swansea 8pm. Thurs 5th June, Cameo Club, Pontcanna, Cardiff 7.30pm and book signings at Waterstones Cardiff and Wellfield Road Bookshop in Cardiff on Sat 7th June.
Then I'll be getting ready to host
Speed Dating Writers
at
Dinefwr Festival
followed by my own birthday fun. See you out and about!
Sooz x